Good Morning,
I hope you are doing well! I serve as a coalition member of Huron County Creating Healthy Communities, which is a grant program through Huron County Public Health, funded by the Ohio Department of Health. Our mission is to create a culture of health in Huron County by improving access to healthy & affordable food and increase opportunities for physical activity where we live, work and play.
I am reaching out to you today because we are in the process of creating a county-wide active transportation plan and just launched our draft proposal to the community to gather their input throughout the summer and would like to ask for your help in the process. Active transportation is human powered transportation that engages people in healthy physical activity while they travel from place to place. An active transportation plan provides a roadmap for improved walking and bicycling within a county. We acknowledge that our county lacks transportation systems, a connection between all communities, sidewalks, and safety infrastructure. We want to make Huron County more livable and inclusive for people of all ages and abilities by creating a transportation system that will provide a safe and well-connected bicycle and pedestrian network that will increase access for both transportation and recreational purposes.
Again, we have launched the draft proposal of the bicycle and pedestrian network map to gather public and stakeholder comments throughout the summer to help us get to a final proposal by the end of July. We are encouraging agencies to get involved to help our coalition engage stakeholders and the community and gather their input for this project by:
Providing input on the draft bicycle and pedestrian network map proposal by visiting https://www.huroncohealth.com/atp
Sharing information with the community ​
Sharing the link to the draft bicycle and pedestrian network map on your agency webpage 
Sharing community engagement posts through social media accounts 
Placing a provided yard sign at your location. Yard sign will direct community members to the drafted map through a provided QR code.   
Placing provided flyers/brochures at agency front window  
Other ways that you feel that you can help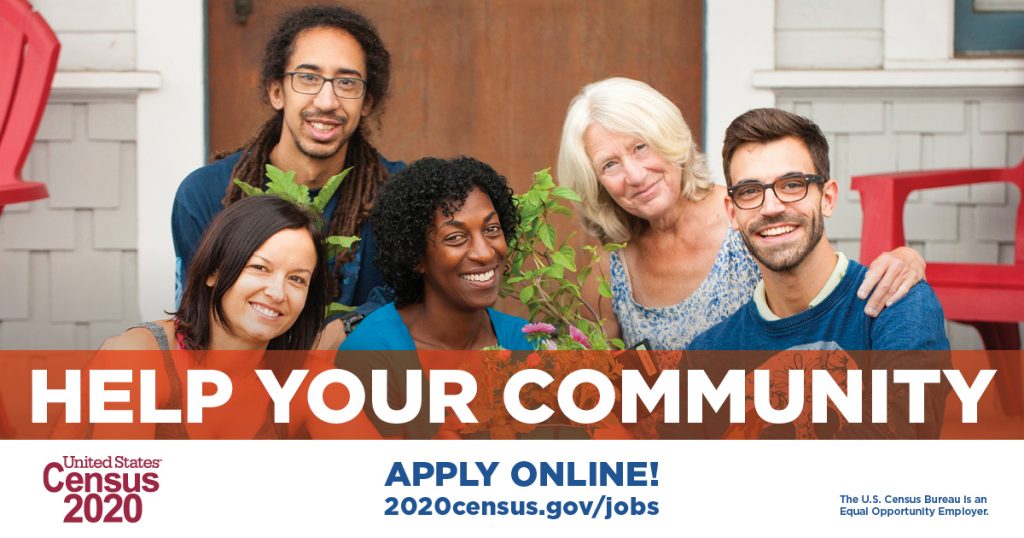 Census Application Employment Information
Local Fair Housing contact is Vickie Ziemba: 419-668-3092 – Fair Housing Brochure
Local Fair Housing contact is Vickie Ziemba: 419-668-3092 – Landlord-Tenant Fair Housing Brochure
HURON COUNTY CLERK OF COURTS' OFFICES – Anyone running a fever, coughing, short of breath or has been exposed to COVID-19 is NOT TO ENTER the clerks' offices. Please call for instructions. HURON COUNTY CLERK OF COURTS, SUSAN HAZEL, HAS PUT THE FOLLOWING PRACTICES IN PLACE IN ACCORDANCE WITH THE RESPONSIBLE RESTART OHIO PROTOCOLS 5/11/20.
HURON COUNTY TITLE OFFICE – Office hours – Monday – Friday 8:00 AM – 4:30 PM Currently no Saturday hours. Access to the TITLE office is limited to 6 customers at a time. Customers are encouraged to call ahead with titling questions. This might save an unnecessary trip to our office. Only those involved with the title transaction are to enter the office. Note that the BMV office is currently ordered closed by the governor. Customers are asked to call 419-668-5717 to check in. If there are 6 people in the office area, customers are to wait in their vehicle or in the lobby for their turn. Allow 6-foot distancing. MASKS are encouraged. High risk individuals are encouraged to call for assistance. – We may suggest scheduling their work for first thing in the morning and allowing for curbside service option.
HURON COUNTY CLERK OF COURTS LEGAL DIVISION – CLERK'S COURTHOUSE Office hours – Monday – Friday 8:00 AM – 4:30 PM. Access to the clerk's office is limited to 2 members of the public at a time. Only those conducting essential business with the court shall be admitted to the clerk's office. High risk individuals are encouraged to call for assistance. Allow for 6-foot distancing. MASKS are ordered by the court to be worn in the courthouse. Title searchers are asked to contact the clerk for research access.
Options are offered which reduce the need to travel to the clerk's office. Filing of court documents should be made by FAX 419-663-4048 or by mail. Please include a phone number with your paperwork so that we can contact you if necessary. With authorization, filing by email may be an option and in-person delivery is accepted when necessary. Call or email the clerk with questions. Payments by mail, credit card by phone, or online through our secure website www.huroncountyclerk.com are encouraged. Use of the office's public terminals is limited. Current court records may be viewed and printed from the clerk's website www.huroncountyclerk.com. If additional document images are needed, please make specific records requests by phone, fax or email. The clerks are not at liberty to perform research, but will respond to specific requests by emailing the document images at no cost. We are not currently accepting passport applications. Those who have emergency travel needs, may call the clerk or go online to travel.state.gov.